Saturday, October 8 & Sunday, October 9, 2022
9:00am - 4:00pm each day
Camp Y-Koda will hold it's 3rd Annual Scarecrow Festival Fundraiser hosted by Christopher Farm and Gardens. This fall community event features scarecrows displayed along the beautiful 500-acre property along a mile of Lake Michigan Shoreline, on the private property. Thousands of community members enjoy a fun-filled day exploring the gardens, enjoying youth activities and voting for the best Scarecrow designs.
Money raised at this event directly benefits our community by connecting youth and families with the outdoors by providing quality hands-on outdoor experiences through Camp Y-Koda.
We extend a special thank you to those that have participated in this event in the past - your support and generosity have made a difference in the lives of thousands of youth. For those who are planning to contribute for the first time, we look forward to your involvement and support for years to come. Scarecrow Festival is a great way to promote your business within our community while at the same time supporting a worthwhile cause and a one of a kind teambuilding activity. In 2021 nearly 2,000 people attended the festival.
Event tickets will be sold online starting in August 2022 and the event will take place rain or shine!
We are seeking event sponsors, volunteers and scarecrow competition participants. This is a great way to get your name in the community and fun team-building activity for your employees, students, or family. All proceeds benefit Camp Y-Koda!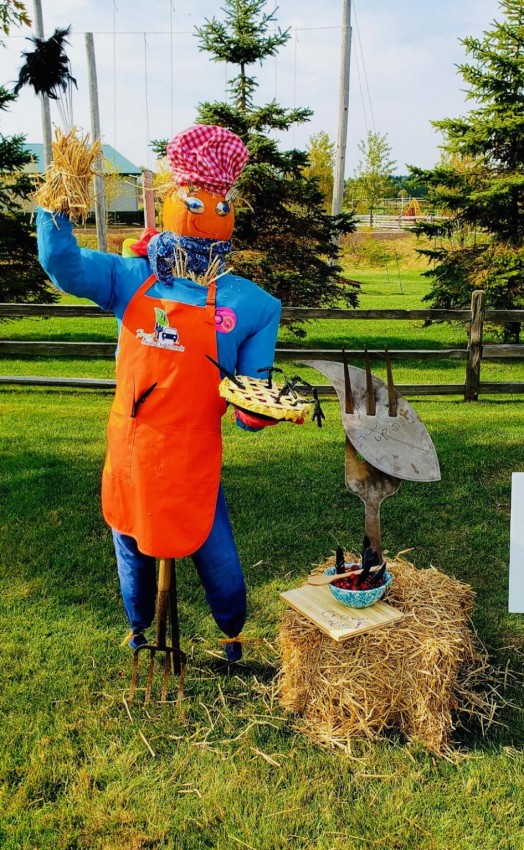 General Admission
Adults (age 18 & older): $10.00 per person
Child (2 & under FREE): $5.00 per person
VIP Parking ONLY (does not include admission): $50.00 per car
**This event will be held rain or shine. Event Tickets are non-refundable. All sales are FINAL. No exchanges or refunds are allowed. We are not responsible for lost or stolen tickets.**
Purchase Tickets to this year's Festival!
PARKING:
There are two options for parking: Free Parking & VIP Parking. Please see the parking information below.
FREE PARKING: Free parking is available off-site at Kohler Generators, N7650 Lakeshore Rd, Sheboygan, WI 53083 in the Southern part of the parking Lot. Guests will receive a complimentary shuttle-ride by school bus to the Festival. Accessible Parking is available on-site at Christopher Farm and Gardens.
VIP PARKING: A limited number of parking spots are available to purchase, $50.00 per vehicle. VIP Parking provides parking on-site at the Orchard Field Entrance at Christopher Farm and Gardens. Wheelchair & Handicap parking is available on-site at this location as well. Address: Christopher Farm & Gardens, W580 Garton Road, Sheboygan, WI 53083.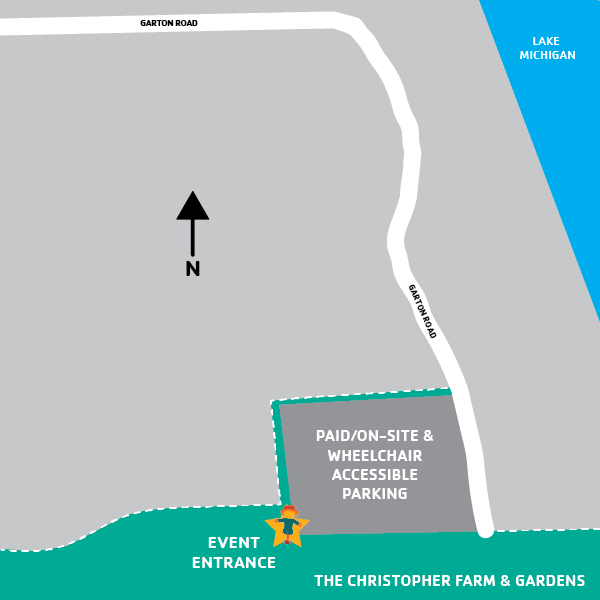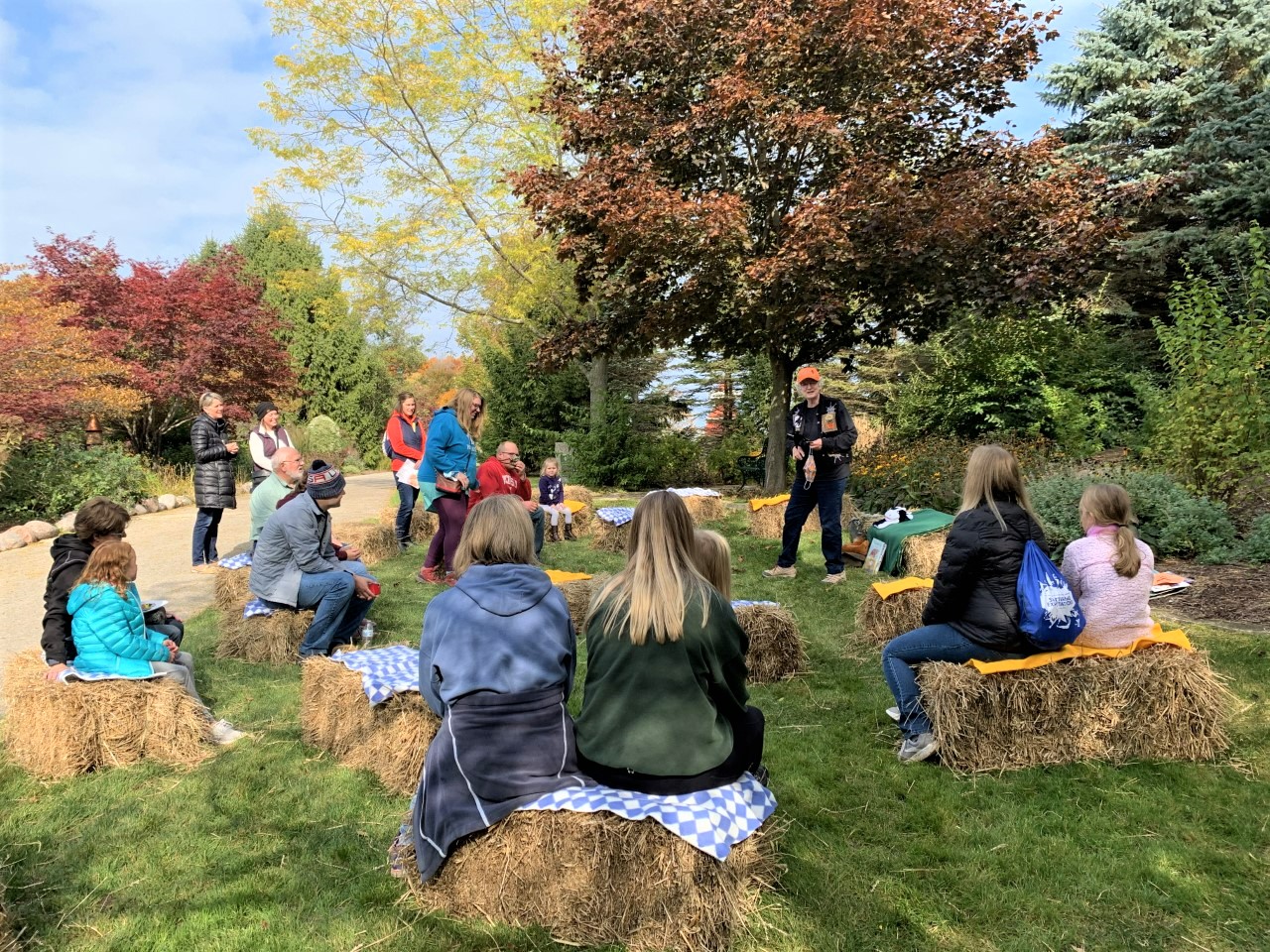 Scarecrow Festival tickets will remain on sale up until the day of event if the event is not sold out. If it sells out, you can join the waiting list and if we see that adding more people to the event is feasible we will open up ticket sales to those on the wait list first.
We prefer that all guest purchase their tickets before heading to event, since they are sold online. If anyone is unable to purchase them online you are able to purchase them at the Kohler Generators Parking Lot Event Check-in Table, N7650 Lakeshore Road, Sheboygan, WI 53083.
Parking - Please read above for the parking information. From there, you will check-in at the table to receive your event wristband which is required to ride the school bus shuttle to the Festival property.
Shuttle Bus - A school bus will shuttle all general admission ticket holders who are wearing an event bracelet to and from the event. The shuttle will run every 15 minutes during the event starting at 9:00am and the last shuttle will leave the event at 4:00pm. Be sure to park at the Kohler Generators Parking Lot and check-in there to receive your event wristband so you can get on the shuttle. General admission ticket holders will not be granted entry at the gate at Christopher Farm & Gardens unless they require accessible parking and have disabled parking ID.
Accessibility - Accessible parking is available at Christopher Farm & Gardens, Orchard Field Parking Lot (the same as V.I.P. parking) for ticket holders. The address for accessible parking is W580 Garton Road, Sheboygan, WI 53083. Accessible restrooms are available at the event near the Greenhouse & Conservatory (location H on map) you will receive at check-in.