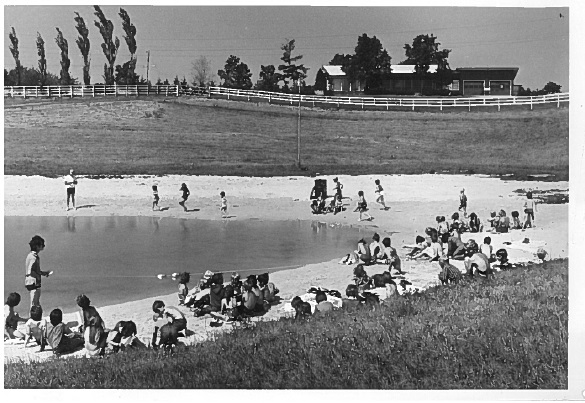 History
Camp Y-Koda is a branch of the Sheboygan County YMCA located on a beautiful 80 acre parcel just west of Sheboygan Falls, WI. Camp Y-Koda was founded in 1969 by the Sheboygan County YMCA and has been offering summer camp experiences ever since. At the time of purchase, the land where camp currently sits was a pony farm with not a tree on the property. The conversion of the site into a full-fledged summer camp was a dramatic and intensive undertaking, but through the commitment of past Y leaders and countless volunteers, we are now one of the largest summer day camps in the state of Wisconsin and an award winning environmental education center.
The property itself bordered by the Sheboygan River to the north and east, and today, has a three acre lake, wetlands, forests, and more than five acres of prairie. The camp boasts cabins, lodges, basketball courts, a playground, an archery and bb gun range, a swimming pool, and more.
In 2001, Camp Y-Koda merged with the Outdoor Skills Center and officially became known as Camp Y-Koda Outdoor Skills and Education. The merger combined two organizations that shared the same passion of providing valuable outdoor experience to youth, families, and community members at large. Today, Camp Y-Koda serves more than 15,000 youth, families, and community members annually through summer camp, environmental education, family programs, events, and more.
Mission
Camp Y-Koda Outdoor Skills and Education promotes responsible stewardship of our environment and enhances participant quality of life by offering hands-on education opportunities.
Our vision is to strengthen our community by connecting youth and families with the outdoors by providing valuable outdoor experiences.