OUTDOOR SKILLS & EDUCATION FUNDRAISING BANQUET
Thursday, December 7, 2023
We welcome you to the 24th Outdoor Skills & Education Fundraising Banquet! Please join us at The Village at 170 on December 7, 2023 at 4:45pm for great food, games, raffles, auctions & loads of gun drawings! All proceeds benefit camp!
4:45pm - Doors Open! Check-in & Social, and view our selection of items available to win
6:00pm - Dinner is Served
After dinner is finished, the program begins and goes until all items & prizes are given away!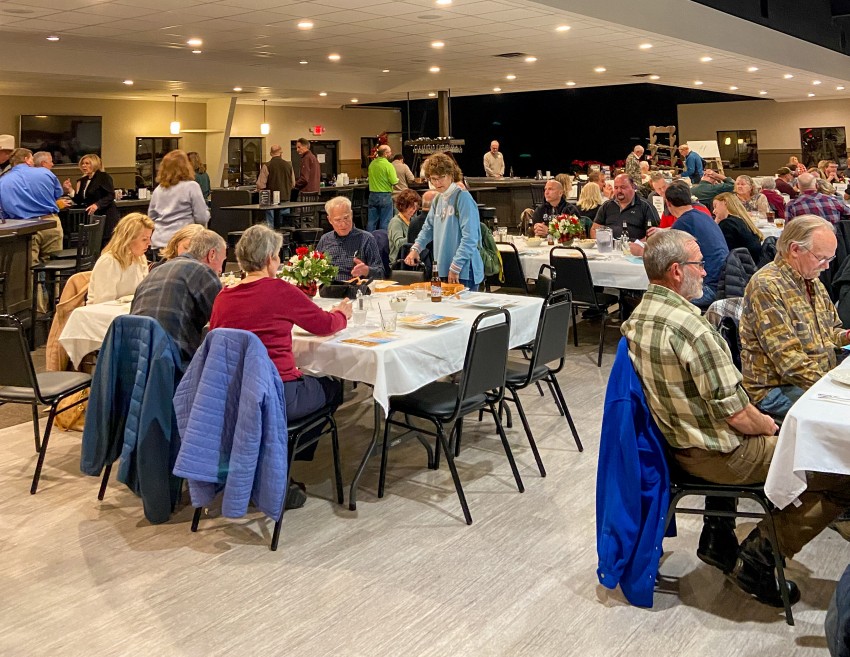 We are seeking banquet sponsors & volunteers for the event. In addition, we are looking for items to be donated off in our live auction, packages, raffles & silent auction. This is a great way to get your name in the community and to help support Camp Y-Koda.
We appreciate your support of this event. Without your generosity and commitment to Camp Y-Koda, this would not be possible! Thank you!

Purchase Tickets to this year's Banquet!
2023 banquet TICKET INFORMATION
$60 per ticket
$600 to reserve a table for 10 people
Dinner is included with all purchased banquet tickets.
Additional Purchases Available:
Skills Money ($150 value) at $100 per packet
"Stocking Stuffer" tickets at $30 each. Each ticket is entered in 15 separate cash drawing rounds. You can win multiple times!
HOW TO PURCHASE YOUR TICKET
To purchase your ticket we have two different options to do so, printing out the ticket form to return to camp or complete the Fillable PDF.
Additional Options:
Mail Ticket Information & Payment to: Camp Y-Koda, ATTN: Banquet, W3340 Sunset Road, Sheboygan Falls, WI 53085.
Visit camp to make your ticket purchase.
Email your ticket form to jdentz@sheboygancountyymca.org and pay by card over the phone or mail payment
Fax Ticket Information over and pay by card over phone or mail check, (920) 467-7240
Please make checks or money order payable to Sheboygan County YMCA.
**All tickets will be waiting at the door**
**All tickets are non-refundable. All sales are FINAL. No exchanges or refunds are allowed. We are not responsible for lost or stolen tickets.*