Grow together as many, come together as one! Our team-building programs not only develop solid communication and cooperation skills, but also create a bond and sense of comradely that continues to grow after your high-impact learning experience. Our team tailors the program to each individual group's goals and anticipated outcomes.
For Booking, contact (920) 467-6882 or Dani at droscovius@sheboygancountyymca.org.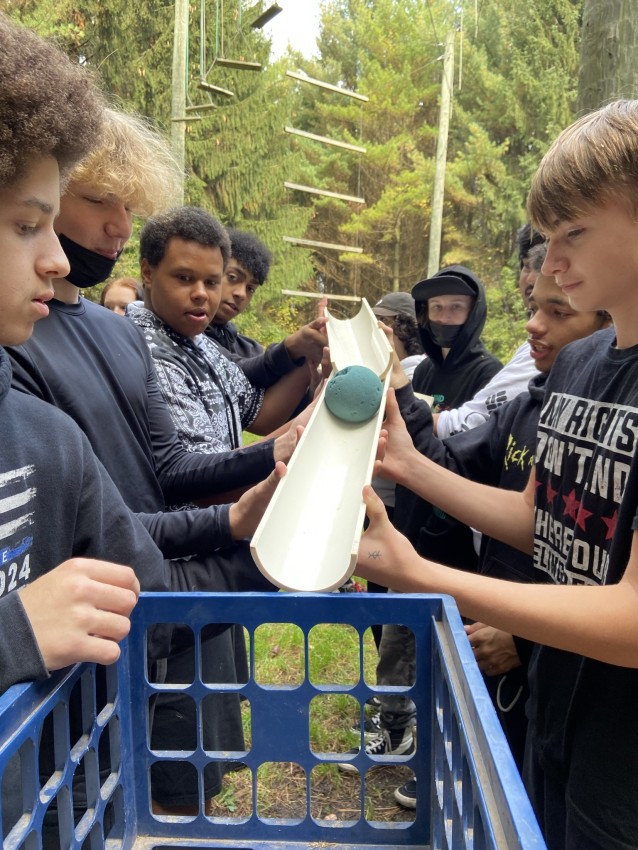 Team-Building/Initiatives: This is a process of cooperative games that provide the group an interesting challenge. These games are designed with the purpose to work together to problem solve and develop skills as one team. These challenges provide the framework to reflect upon the behaviors of the group and how this affects the success of the group. Groups will be asked to discuss their performance, both as individuals and as a group, and how they plan to improve for the next activity.
Not able to come to Camp Y-Koda? We can bring team-building to you! All that is required is a large, wide open indoor space or outdoor area.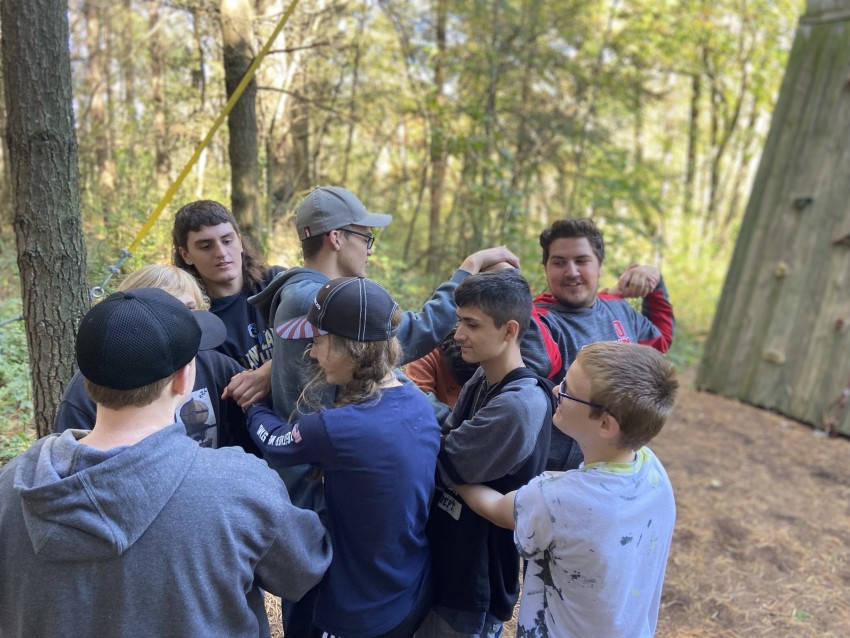 Low Ropes: This is a series of structures that are low to the ground that are used to challenge the group to accomplish a given task. The low ropes course requires a mature commitment to safety and cooperation. Individual initiatives offer a wide range of challenges, both physical and mental. Safety is addressed through careful facilitation and participant spotting.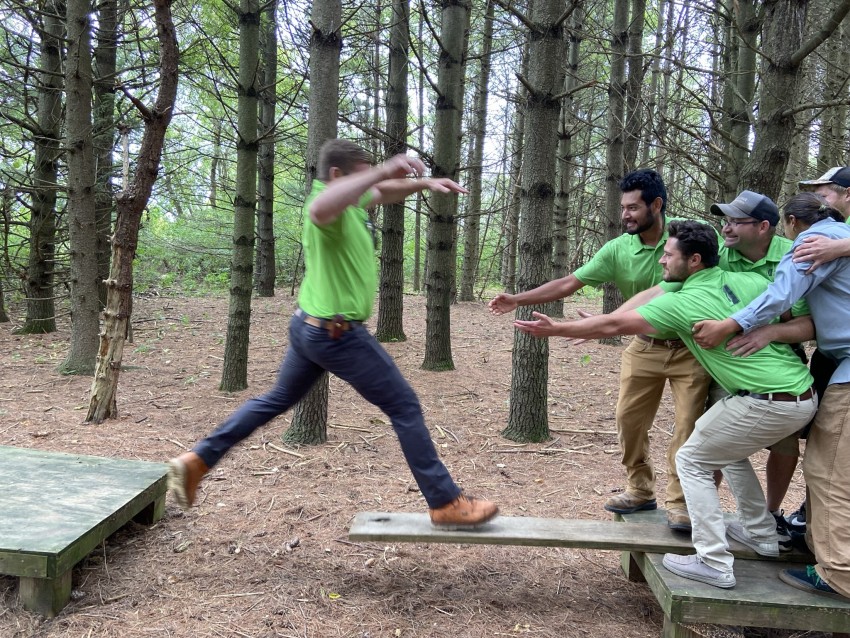 High Ropes: A course of structure's that are high off the ground and give the opportunity for a participant to ascend up an element to achieve a personal goal. Participants are kept safe by using climbing harnesses, helmets, rope and climbing safety system. The course can be physically, mentally and emotionally challenging, requiring many components of fitness including balance and coordination. While these activities may seem very individual, there is a great benefit to teamwork and encouragement from the team on the ground.