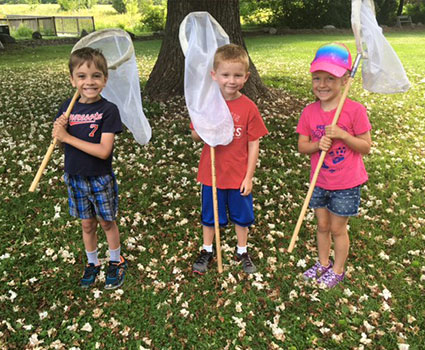 Eco-Buds
Ages 5-6
Eco-Buds is a half day camp that is only offered at Maywood. The half day camp is designed specifically for 5 and 6 year olds as an introduction to camp. Campers will experiene traditional camp activities such as nature hikes/programs, stories, unstructured nature play, crafts, games, character building and more. The eco-bud program will prepare your child for a smooth transition into a full day camp at Maywood or Camp Y-Koda.
We pay special attention to our youngest campers to make sure they are engaged and to make certain their first camp experience is a positive one filled with lasting memories.
Saplings & Eco-Buds are unavailable for Summer 2021.