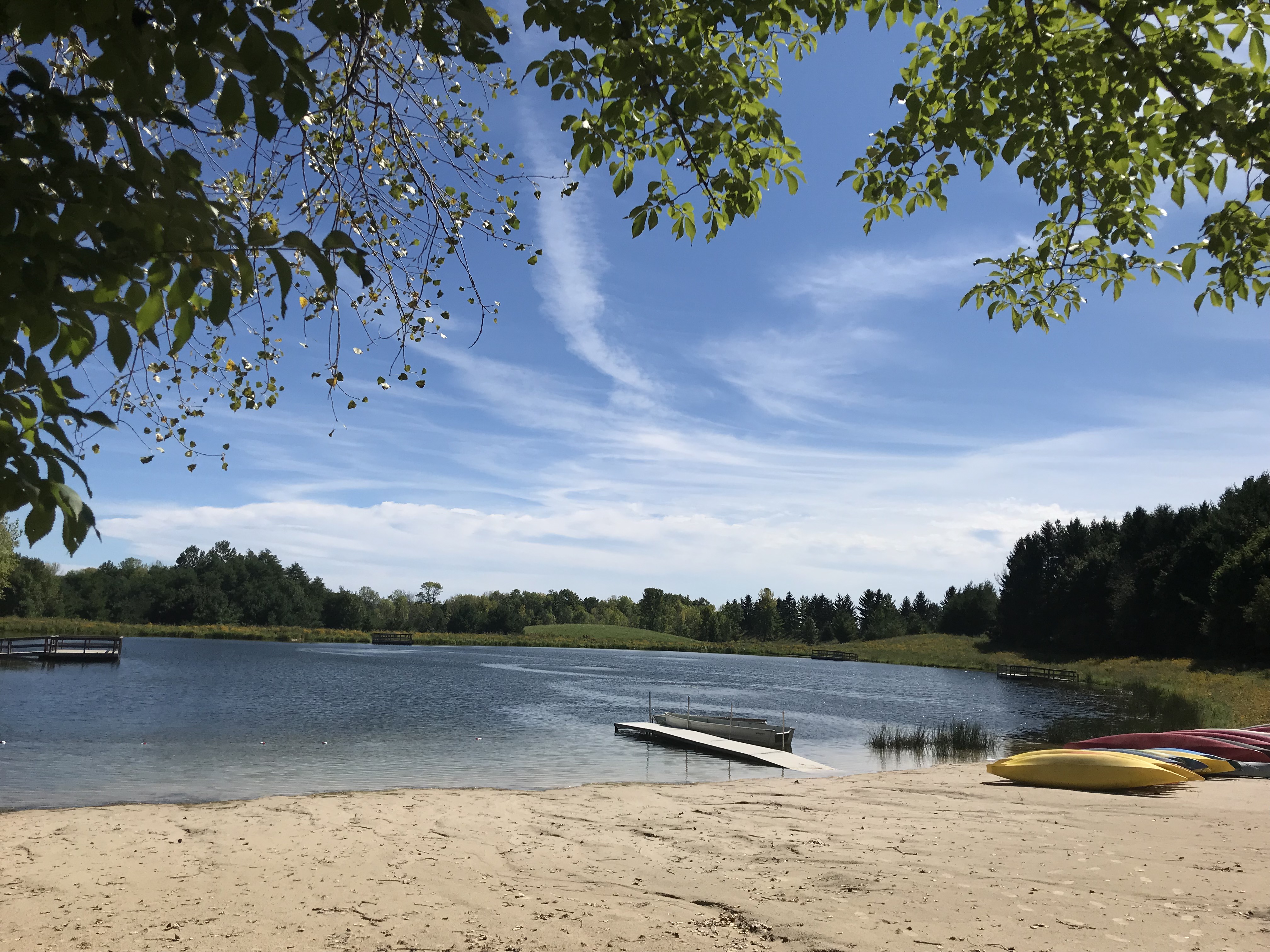 Jump Into Summer!
YMCA Camp Y-Koda is your one-stop shop for amazing outdoor experiences in Sheboygan County and beyond. Summer camps, environmental education, nature pre-school, family outdoor programs, high ropes challenge course, facility rentals, and so much more!
Y-Koda Nature School - Now Enrolling!
We are ecstatic to annouce our Y-Koda Nature School is open for enrollment and we are now accepting applications for the 2020-2021 school year. Sheboygan Area School District, Camp Y-Koda and Maywood Environmental Park partner to offer a tuition-free, nature-based 4K program located at Maywood Environmental Park in Sheboygan, WI. Our program allows students to learn beyond the worksheet. At Y-Koda Nature School students will be exposed to outdoor art opportunities, free play in natural play areas, science discoveries, sensory explorations & more.
Our mission of the Y-Koda Nature School is to provide a high quality, hands-on early childhood experience that promotes child development and inspiries a lifelong connection with nature through play.
School choice and Open Enrollment information for 4K can be found at the Sheboygan Area School District website below.
Adventure Awaits
Camp Y-Koda is a State of Wisconsin Licensed Day Care and Day Camp. Our staff, hiring procedures, and safety policies meet standards set by the state of Wisconsin for Day Camp Licensing. These standards ensure the highest quality program and experience for our campers.
Photo Gallery