Fitness Centers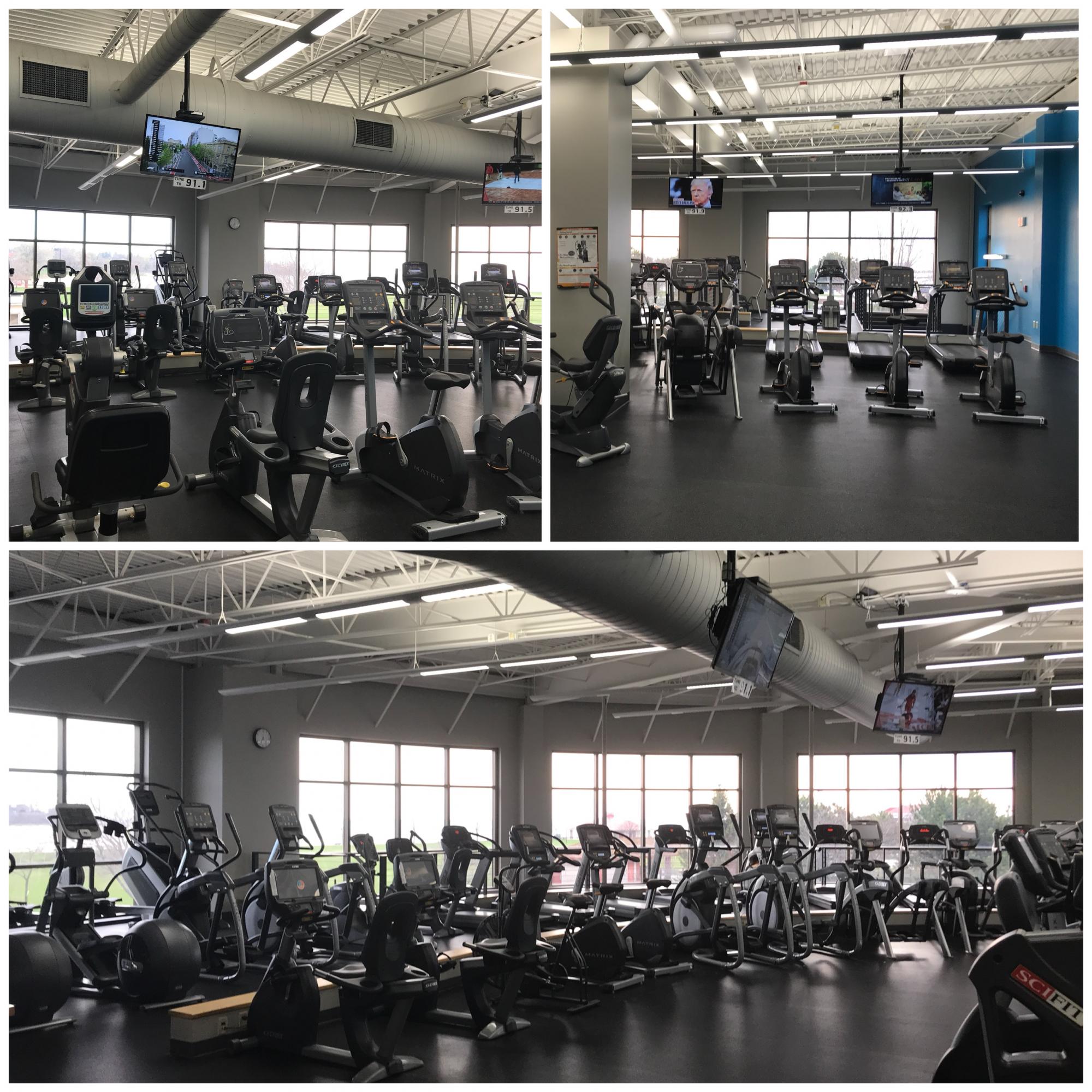 Join us in fitness and choose from a large variety of aerobic and strength training equipment that will help improve your overall health and quality of life. This area is perfect for any individual looking to slim-down and shape-up or if you just need to get out and work off that stressful day and make a few friends along the way.
Equipment Orientation
Be sure to ask about our free equipment orientation for members along with various group and personal strength and fitness programs, classes and promotional challenges. To schedule an appointment for our equipment orientation call (920) 451-8000 ext. 128.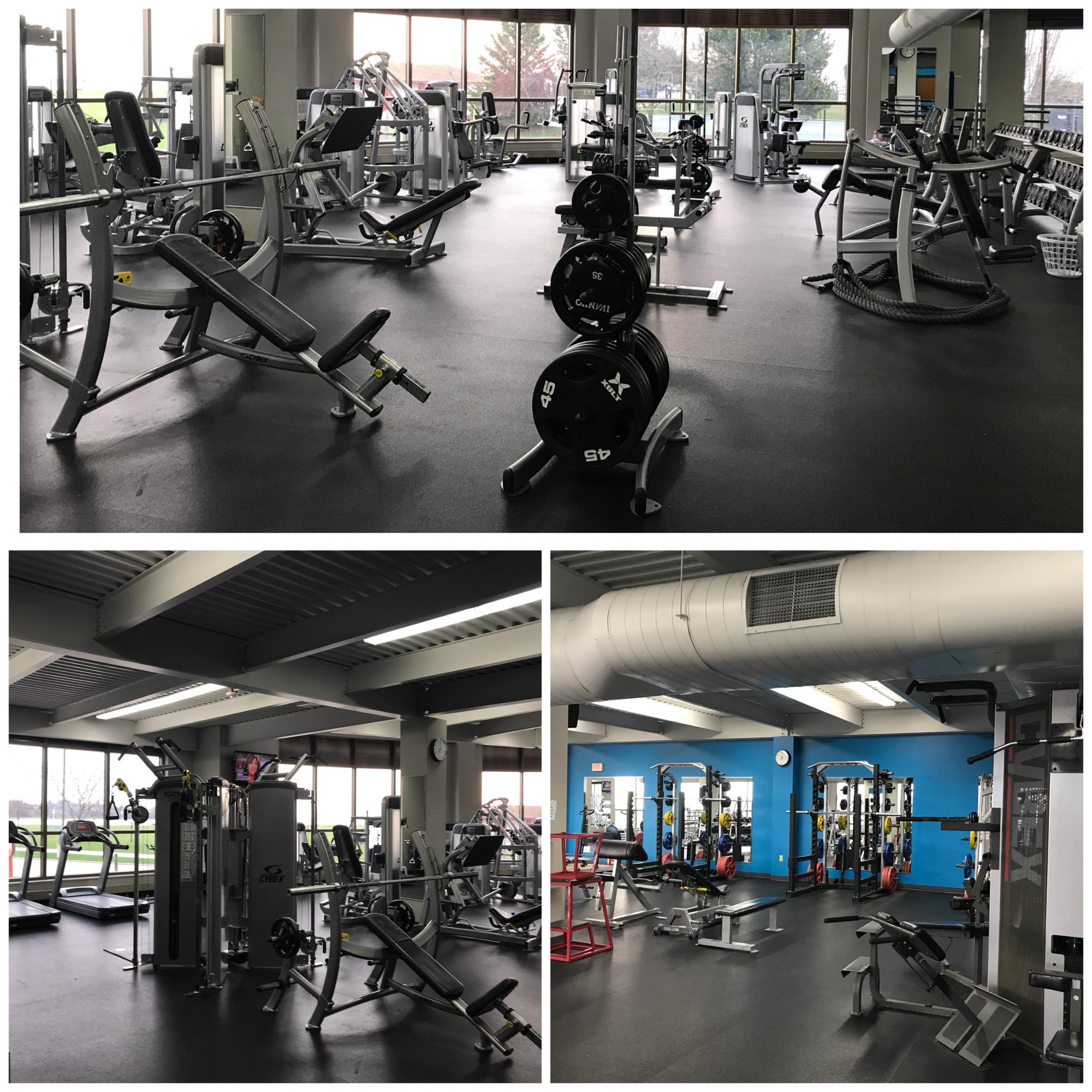 Meet Our Personal Trainers
Personal training at the Sheboygan County YMCA offers a scientific approach to meet clients' needs. Whether you are searching for athletic performance enhancement, weight loss, exercise for clinical concerns, or a variety of other fitness and/or nutrition solutions, we can create an individualized program to help you meet and exceed your goals! For more information please contact Matt Mueller at (920) 451-8000 ext. 117 or mmueller@sheboygancountyymca.org
Matt's Background: Bachelor's Degree in Kinsiology from UW-Oshkosh. One year of experience training at Appleton PD. Semester Coaching at UW-O. 6+ years lifting/competing in power lifting.
Special interests: Police, Fire, Military training
Favorite Exercise: Power lifting, and boxing
Stephanie's Background: I lost 90 lbs 9 years ago and have a passion for helping others set and achieve their weight loss and fitness goals. I am an avid runner, completing 18 marathons-qualifying for Boston and two 50K's. I am also a former athlete on the Marion cross country and track teams. I create workout programs that are tailored to an individual's specific desires.
Special Interests: Running, Swimming, Kettlebells, Trail running, Cross-country skiing, Snowshoeing
Favorite Exercise: Kettlebell swings and Deadlifts
Elizabeth's Background: I Swam division 1 for South Dakota State. Completed internship in Australia focusing on developing HIIT programs for adolescents. The exercise program is called "Burn 2 Learn" which implemented HIIT workouts during the school day. I also coaches Ozaukee Aquatics Swim Club.
Special Interests: swimming, weight lifting, surfing, and paddle boarding.
Favorite Exercise: "power clean" and swimming
Geoff's Background: I have lost 215lbs
Special Interests: Helping people who want to lose weight
Favorite Exercise: Biking (Spinning in off-season), running, weight lifting, swimming
Katja's Background: I have been teaching group exercise classes such as Silver Sneakers, Cardio Strength Intervals, Cardio Kickboxing and Barefoot Essentials at the Y since 2007. I believe fitness is completely personal, and success comes from finding the right program that fits your lifestyle and desires.
Special Interests: I strive to motivate individuals to take the steps to enjoy a healthier lifestyle, achieve their goals and learn the life-long skills to maintain those goals. I would like to help create "personal" workouts for various ages and stages.
Favorite Exercise: Pushups
Kayla's Background: B.A. in Dance from the University of Wisconsin-Stevens Point, Danced professionally: NBA (Milwaukee Bucks) Off-Broadway (New York City)
Special Interests: Teaching and Choreographing
Favorite Exercises: BOSU Ball exercises or anything that tests my balance and coordination. Walking, Swimming, outdoor activities, and pull-ups!
Sarah's Background: Bachelor's Degree in Exercise Science(Indiana Wesleyan University)
Special Interests: Rock climbing, hiking, running, weight lifting
Favorite Exercise: Power lifting and squats
Tiffany's Background: BA in Dietetics from UW Madison, MA in Food and Nutrition from University of Central Oklahoma
Special Interests: cooking, reading, gardening, family activities with my 4 boys
Favorite Exercise: Vinyasa Yoga, especially arm balances and backbends